Another GDC has passed and what an amazing event it was!
Besides some amazing talks, parties and videogames (the Experimental Gameplay Workshop was mindblowing) I was also invited to do a talk on the art of "The Witness".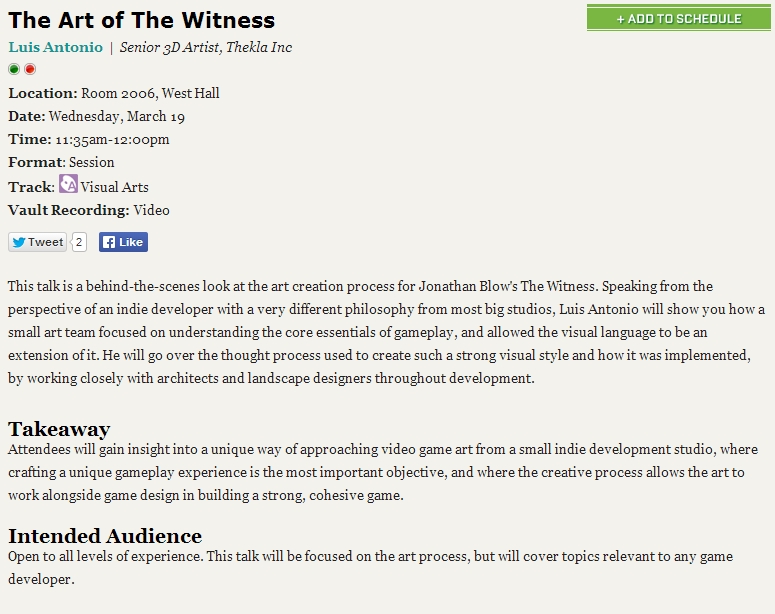 It should be available in the GDC Vault in the coming weeks for those that could not attend and I'll try to get a version of it for public viewing later on.
In the meantime you can check the slides in PDF format here: GDC2014 -TheArtOfTheWitness.