And as usual, having the fake hair bothering me I went back and decided to fix it…
As I mentioned I wanted to avoid hair and fur and the pains it brings with mental ray so I decided to use the old school planes method.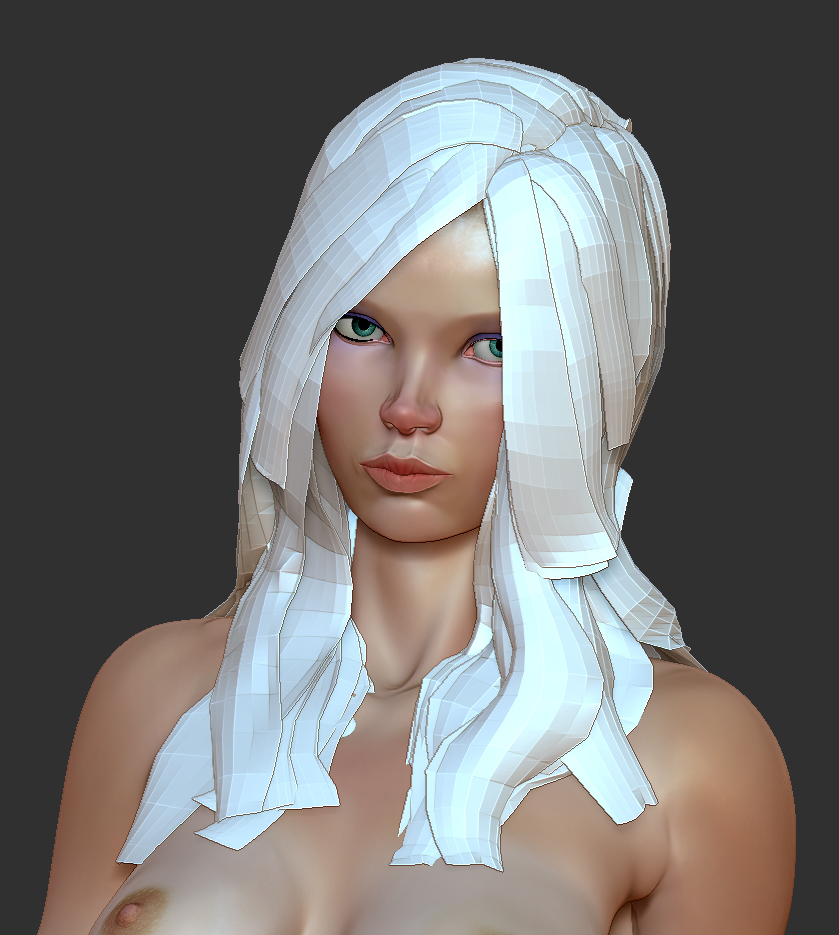 And here is the rendered version. I'm quite happy with the results with just a day's work. I'm still getting some ugly artefacts in her legs that I have to sort out, but apart from that I'm really liking it.
The hair needs further tweaking, mostly color variation and maybe a bit more length. Also now the eyebrows pop out a lot more as "fake". And yes, I'll fix the belly button!